Android Users Beware, Filecode.C is here
Updated: Aug 01, 2019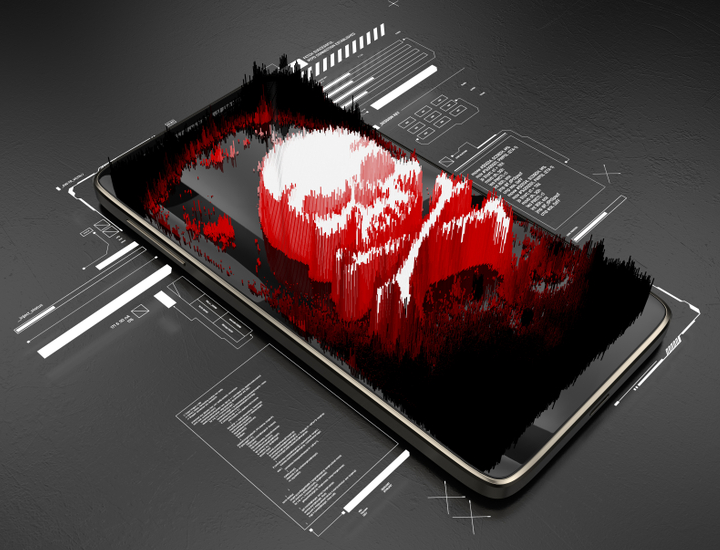 After a lull in new malware instances for android phones and tablets it appears there is renewed focus on exploiting users to target and ransom device based content. Not only this, but, also employ your device to further spread the malware to friends and family via your now compromised contacts list.
"Filecoder.C" is a pretty nasty piece of malware that is deployed into a given handset by way of links and QR codes (making somewhat of a comeback themselves) that are in chat threads and messaging apps. The malware then looks to lock down all the files on your phone or device and demand a ransom to unlock this content again. These numbers can be low eg $900USD or sometimes very high eg $10,000USD.
Our labs are regularly engaged to handle or manage ransom payments using crypto currency and experience tells us regardless of payment that sometimes the pirates, just like Bobby Sue, will "Take the money and Run" .
Did you click the link? What have we, just, been, saying.
Ultimately the key as always is diligence. Every link should be treated as suspicions and now, unfortunately, even those from friends and family. Malware detection tools for Android have always been available but are unfortunately not still employed by most.
Pages like Techradar are constantly bench testing products and their 2019 list for anti malware is headed up by Avast who have a great track record of staying on the razors edge of Android security. Head over to the Techradar article and make you own mind up;
https://www.techradar.com/best/best-android-antivirus-app
 Did you click the link? 2 for 2?
If you find yourself in the unfortunate situation of being locked out of your device or your concerned about malware on your phone, give our labs a call on 0800 328 2522 or head over to our page and hit the query button.
3 strikes?